One of the main appealing factors of the Nintendo Switch is being able to take your games on the go, but you should have a good case to store it in instead of tossing it naked in a bag or backpack. There are quite a few Nintendo Switch cases available on Amazon, but we wanted to take a peek at the case with the slimmest profile that offers good protection for the Switch.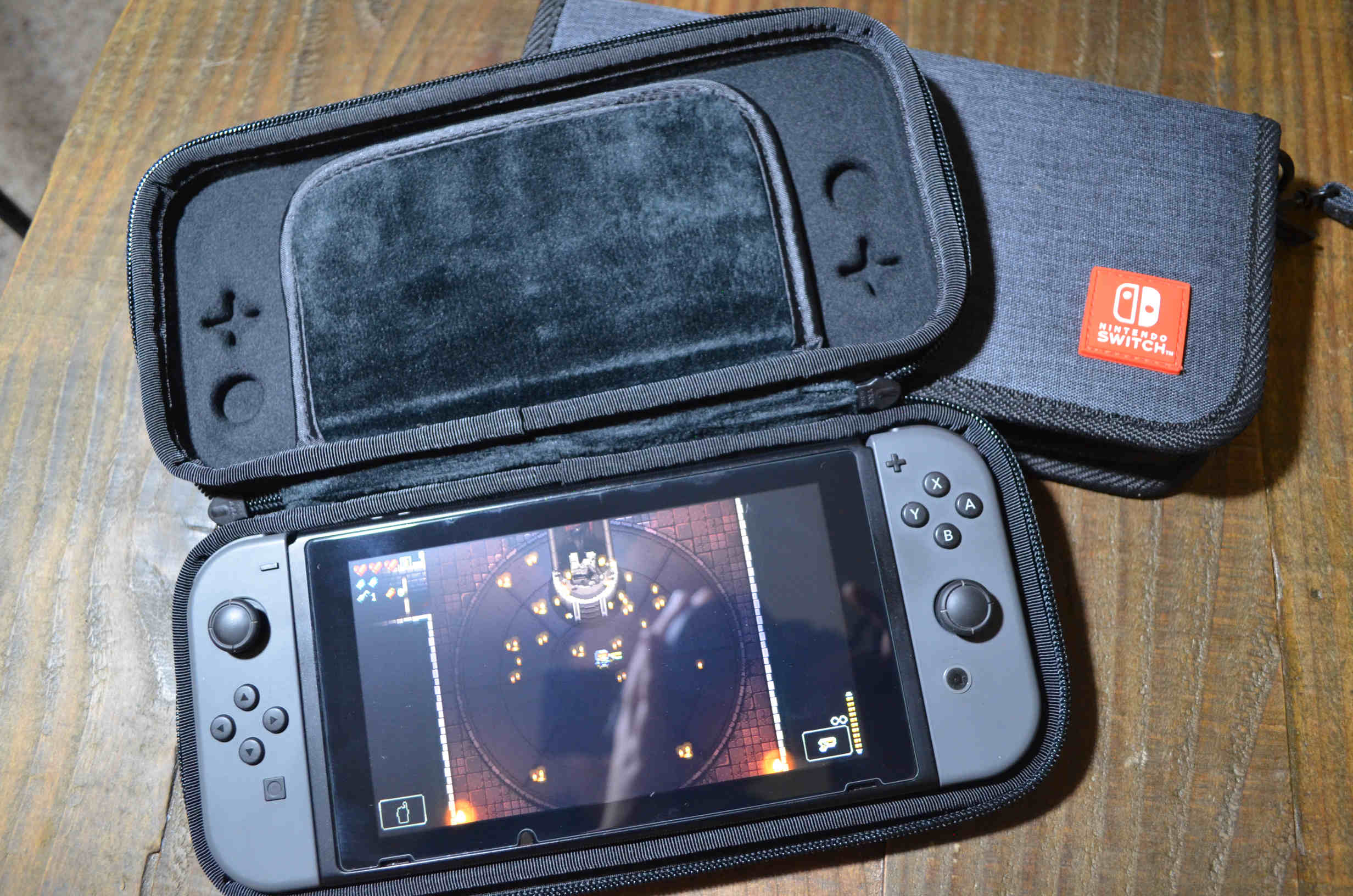 Enter the TomToc Slim Switch Case from Amazon. We contacted TomToc to ask if they would graciously provide us a review sample of this case to see just how well it holds up.
Design
---
Right away I noticed the quality of the zippers on this slim Switch case. Usually the zipper is the first point of failure for a cheap case, rendering it unusable. TomToc hasn't skimped out and included YKK zippers, which are some of the most durable zippers on earth. Seriously.
Japanese company YKK produces over 7 billion zippers each year, which is roughly half of all zippers produced each year. It may seem like a small detail to make a big fuss over, but YKK zippers are tough and rugged and won't come apart at the teeth like most budget zippers after repeated use.
The case itself is made from EVA hard shell plastic that does an admirable job of protecting the Switch in the case of accidental drops. The inside of the case is lined with a soft velvet and the top of the case features cut-outs for the Joy-Con analog sticks and buttons so no outside force can put pressure on them. This feature is especially useful if you'll be tossing your Switch into a backpack with heavy books so you can play on the bus or on your commute to work.
We received a black case to review, which featured red zipper pulls and a white TomToc logo emblazoned on the front of the case. If black isn't your thing, the case is also available in grey with a yellow logo and red with a white logo.
Features
---
I've already gushed about the YKK zippers included on this case model, but there's a nice flap for carrying your physical games with you, too. The flap inside the case has elastic to hold up to eight physical games safely.
Unfortunately, there's no mesh pouch to contain a pair of earbuds or charging cable, so if you're looking for an all-in-one storage case this may not be the best fit for you.
Final Thoughts
---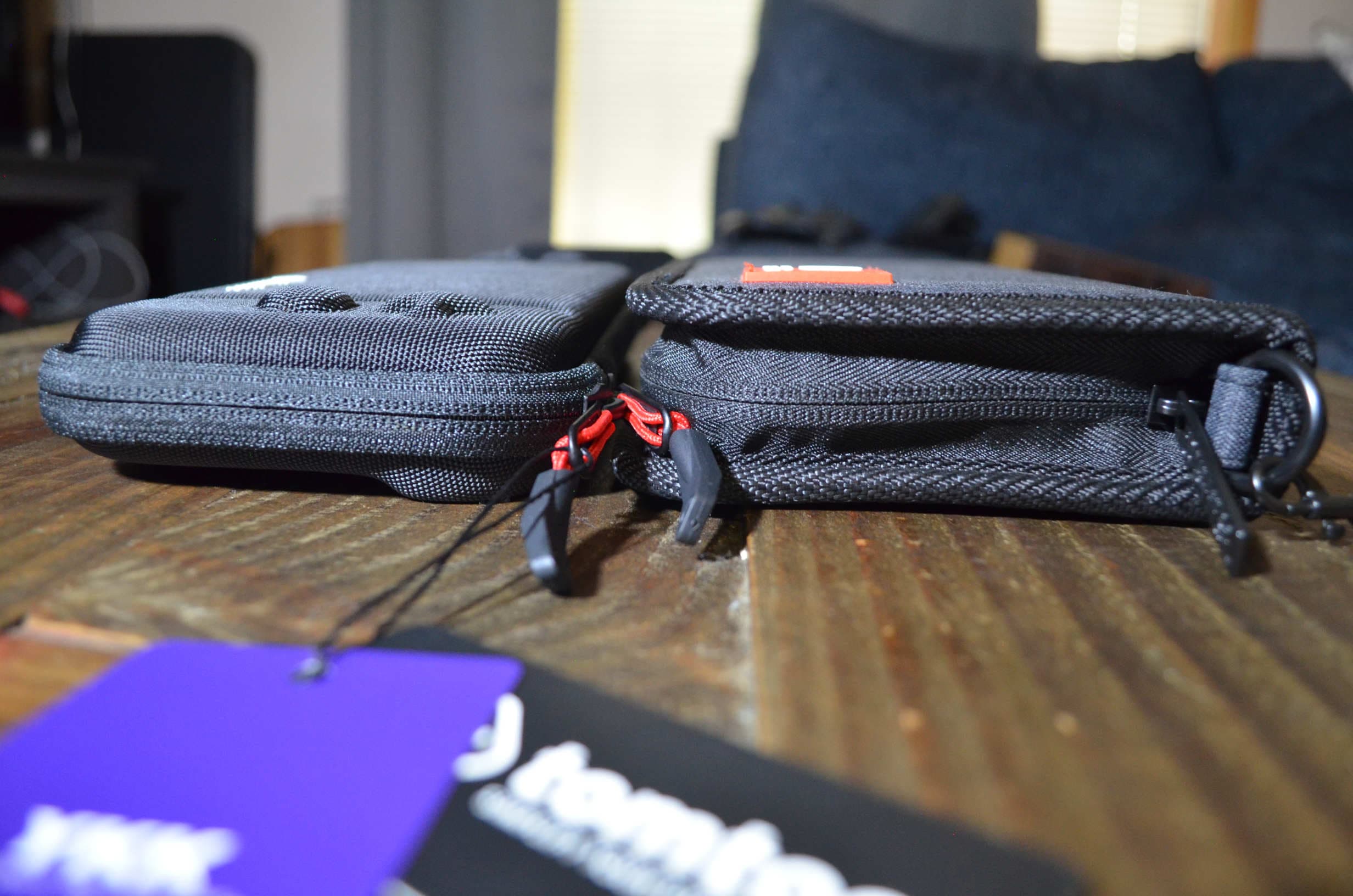 ---
Good
Uses sturdy YKK zipper
Slim design and hard shell keep Switch protected
Cutouts for analog stick and buttons prevent Switch wear & tear
Ehh
No place to store headphones or charging cable
Overall, I feel like the Switch will be nice and protected in my everyday carry bag with this case. It's lightweight and only weighs about 7.4 ounces. It's also spill resistant, in case you've got a case of butter fingers. I've used the case since I received it at the end of July and it's held up remarkably well. I believe it will continue to be my favorite case for carrying my Switch with me when I'm out of the house.
If this case looks interesting, you can use the code T99ZTOQO at checkout to receive an extra 10% off that is only good for NintyToday.com readers. This code is valid from now until August 31, 2018.
Disclaimer: TomToc provided this slim Switch case as a review sample for us to share our opinion with you. This has not influenced our opinion of this accessory in the slightest.
---
TomToc Switch Slim Case - $19.99
Consider supporting Ninty Today by using our Amazon link to buy anything you need. We'll get a small cut of the sale that goes toward keeping you informed about the hottest Nintendo news and it helps keep the site ad-free.
---