The folks behind the Genki Kickstarter have issued their sixth update to backers, letting them know what's going on with the product. According to the latest update, power passthrough now works with the accessory so you can charge your switch while still using the Bluetooth accessory.
The Genki team says they didn't skimp on it, either. They're using gold-plated contacts, but there is still a lot of testing to do to make sure the accessory doesn't cause damage to the Switch. They say they'll share the details of those precautions in their next Kickstarter update.
---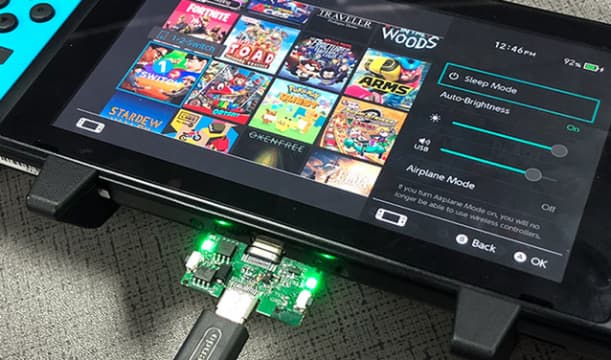 ---
Of course, power passthrough comes at a price, too. The team had to completely redesign the chip from the ground up, which means it no longer uses an antenna capable of 60 feet of range. Now the team is using ceramic antennas in the smaller space. The team says they're still getting 36 feet of reception with the new antenna, so they believe the trade-off is worth it.
Did you back this Kickstarter? Why or why not?
Nintendo eShop Credit - $20

Consider supporting Ninty Today by using our Amazon link to buy anything you need. We'll get a small cut of the sale that goes toward keeping you informed about the hottest Nintendo news and it helps keep the site ad-free.