11 bit studios has announced Moonlighter will be headed to Nintendo Switch in November. No exact release date was given in the press announcement, but this is one that Switch fans have been asking for since it debuted on PC in May. If you're unfamiliar with the game, it combines the idea of running a shop selling adventurer's goods with dungeon crawling to obtain those goods.
Moonlighter's story dates back to an age of archaeological excavation where a set of mysterious Gates were uncovered by intrepid pioneers. Folks quickly realized that these ancient passages lead to different realms and dimensions – providing brave and reckless adventurers with treasures beyond measure. Rynoka, a small commercial village, was founded near the excavation site to provide refuge for adventurers and a marketplace to sell their hard-earned plunders.
The gameplay itself resembles a combination of Recettear and The Binding of Isaac, with large bosses to fight at the end of sprawling floors and a top-down perspective. Here's the PC launch trailer for the game.
Moonlighter Features
---
Manage a bustling shop in the heart of the commercial village of Rynoka - Catch shoplifters, control the price of goods, and hire staff to assist while you gather materials.
Dive into the dungeons of Rynoka - Take on themed dungeons as you hunt for good to sell in your shop. Each dungeon gets progressively harder as they are unlocked and are guarded by ancient golems who stand sentry against looters.
Upgrade your weapons and armor or brew potions by gathering components in perilous dungeons.
Exciting patches planned will keep Moonlighter fresh as you work towards growing the village of Rynoka and ensuring it prospers by attracting new adventurers to its gates!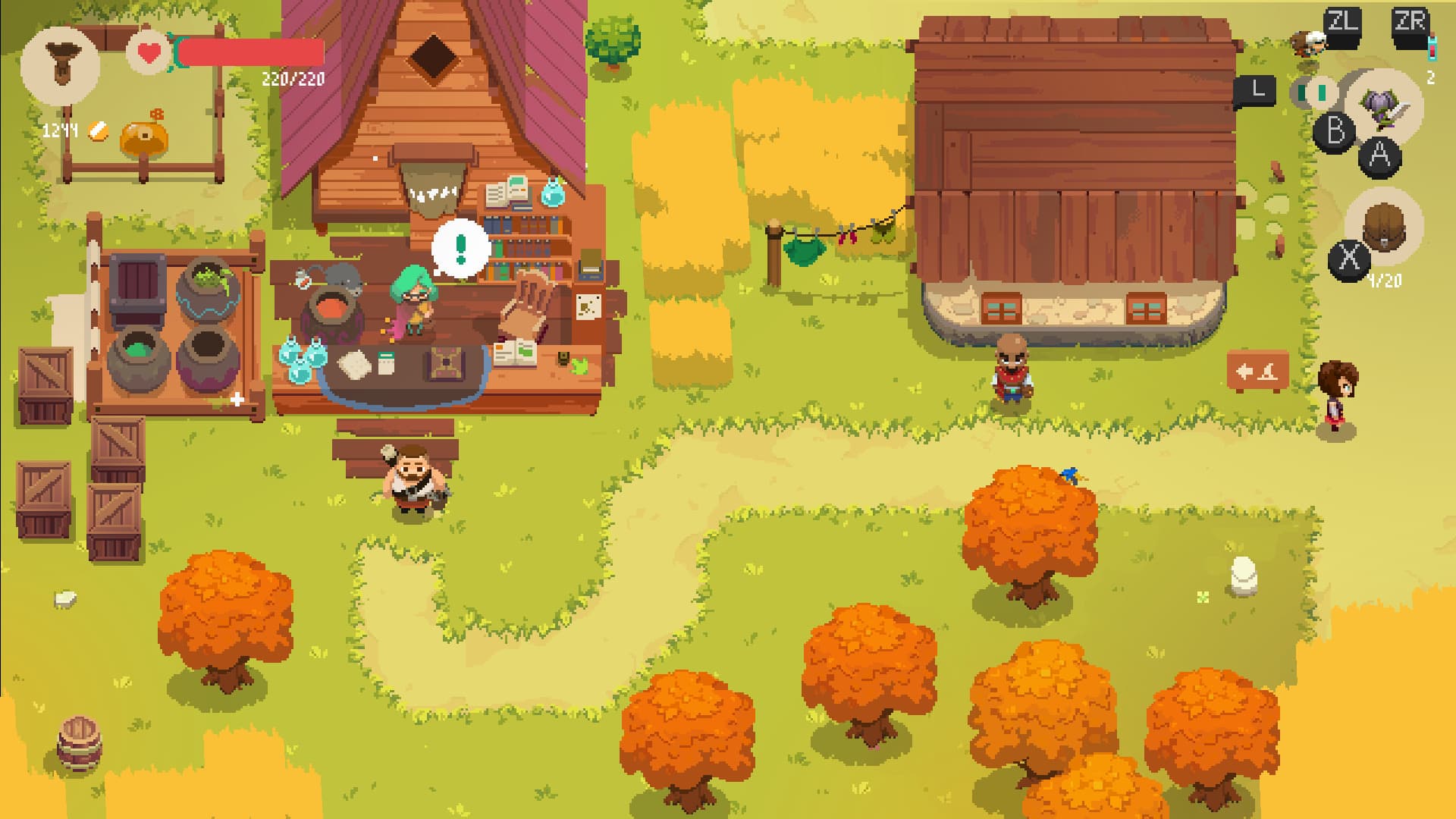 ---
Nintendo eShop Credit - $20
Consider supporting Ninty Today by using our Amazon link to buy anything you need. We'll get a small cut of the sale that goes toward keeping you informed about the hottest Nintendo news and it helps keep the site ad-free.
---