RPG Maker MV will be released in Japan on November 15, published by Kadokawa Games. The game will be available for around ¥8,424 and will be called RPG Tsukuru MV Trinity in the Japanese market. The game is already available on Xbox One and PlayStation 4, and the Switch version of the game will be cross-play with the Xbox One version.
NIS America has announced the game will be headed to North America too, but it won't debut until sometime in 2019. The company has released a brief teaser of the Limited Edition that will be available, which will feature a soundtrack, artbook, and a special edition box for the game.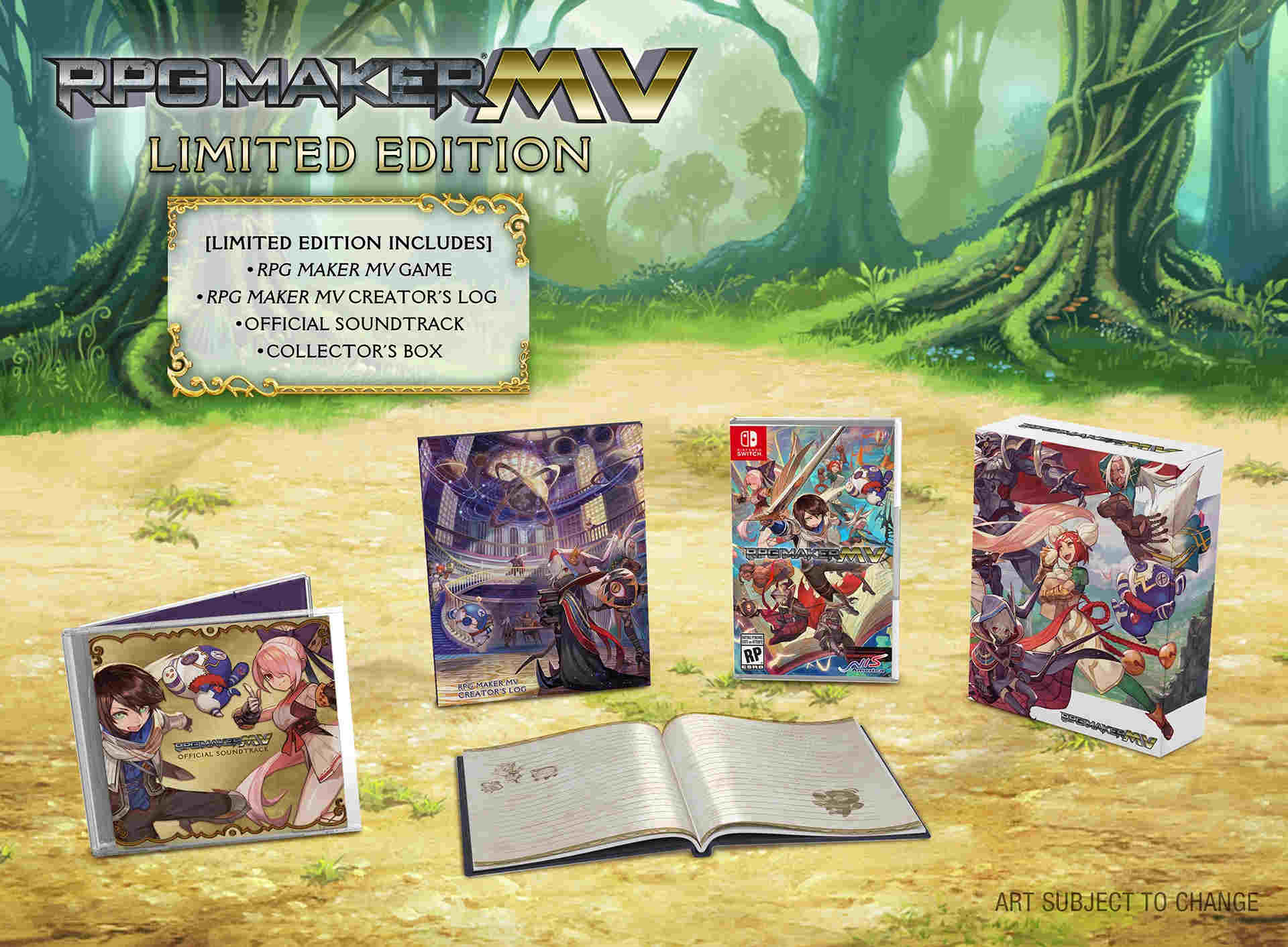 Users can create amazing RPG games and share them with the community to be played online. Some of the more famous games created using this platform include To the Moon, LISA, and Always Sometimes Monsters. Just like RPG Maker Fes on the 3DS, free software will be available that will allow players to download and play games created with RPG Maker MV for the Switch.
---
Nintendo eShop Credit - $20

Consider supporting Ninty Today by using our Amazon link to buy anything you need. We'll get a small cut of the sale that goes toward keeping you informed about the hottest Nintendo news and it helps keep the site ad-free.