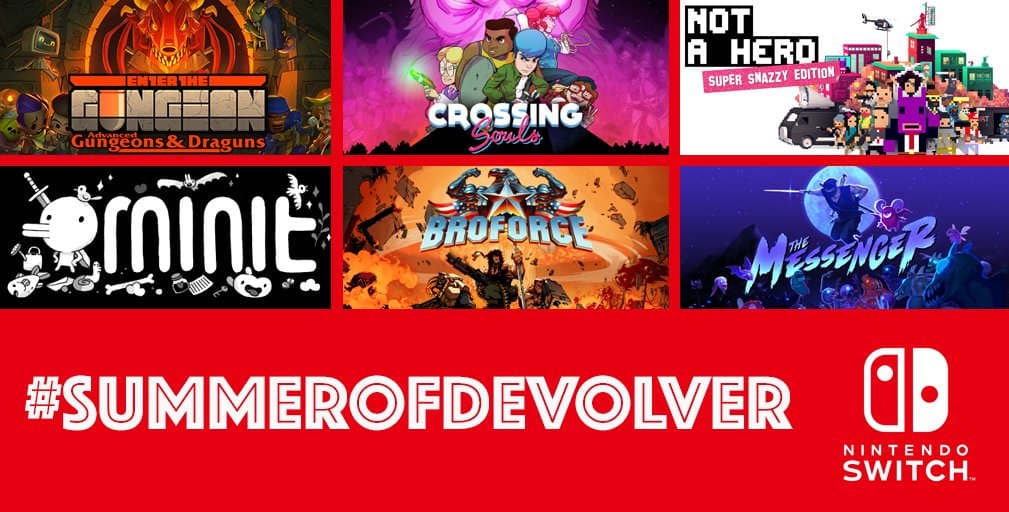 Devolver Digital already has a nice collection of games available on Nintendo Switch, but tomorrow they're kicking off the Summer of Devolver for even more releases. Fans have been asking for games like BroForce, The Messenger, and Minit to appear on the Switch for some time.
Crossing Souls kicks off the #SummerOfDevolver on #NintendoSwitch this Thursday, July 26 with more to come all summer! pic.twitter.com/hDoOF6jqZI

— Devolver Digital (@devolverdigital) July 23, 2018
Now it looks like those games are finally on their way, to be distributed weekly throughout the summer. There's probably more than a few games that are coming than what Devolver could tease in this single tweet. Which games are you most looking forward to playing on Switch?
Nintendo eShop Credit - $20

Consider supporting Ninty Today by using our Amazon link to buy anything you need. We'll get a small cut of the sale that goes toward keeping you informed about the hottest Nintendo news and it helps keep the site ad-free.