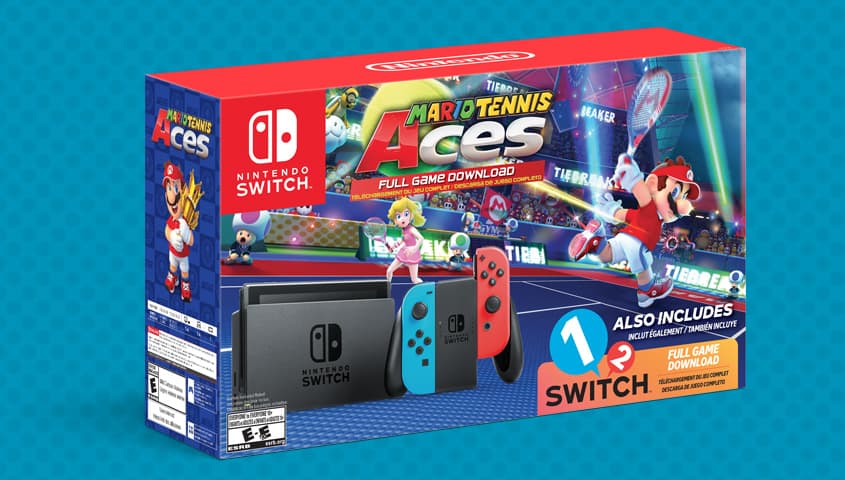 For those of you who haven't picked up a Nintendo Switch yet, Nintendo just took the wraps off of a new retailer exclusive bundle that will include two games alongside the console. Starting September 5th, Walmart will begin carrying a Switch bundle that includes Mario Tennis Aces and 1-2-Switch for $359.99. That's essentially getting one of the two games for free.
The Switch received a lot of criticism after launch because many gamers believe 1-2-Switch should have been a game pack-in similar to Wii Sports. Nintendo is obviously hoping to capitalize on the market that hasn't yet obtained a Switch. If you want to take advantage of this deal, you'll need to head to your local Walmart on September 5 to snag one of these puppies.
Are you tempted by the new bundle?
---
Nintendo eShop Credit - $20

Consider supporting Ninty Today by using our Amazon link to buy anything you need. We'll get a small cut of the sale that goes toward keeping you informed about the hottest Nintendo news and it helps keep the site ad-free.